insurance industry Expertise
NEVADA Personal Injury & Insurance Lawyers
PERSONAL INJURIES. INSURANCE DISPUTES. CLAIM DENIALS.
When you suffer an accident at the hands of another party, you may be facing a difficult recovery process. You may need emergency medical care, surgeries, multiple days of hospitalization, and rehabilitation. You may miss work, leaving you without the income your family needs. The last thing you need is to have the insurance company refuse to pay you a fair settlement amount or denying your claim. Unfortunately, this happens far more than it should. Count on Leverty & Associates Law Chartered to defend your rights.
OUR NEVADA LAWYERS KNOW THE INSURANCE INDUSTRY
Insurance companies are for-profit entities. When they are facing the need to pay a big settlement or a big claim to you, insurers sometimes will throw as many roadblocks in your way as possible. An insurer may act as if it is trying to help you when it really is working against you. Our Nevada law firm recognizes the unfair techniques that insurers frequently use, and we are ready to try to counteract them so you can receive the settlement you deserve.
Facing a personal injury case where the other party's insurance company is treating you unfairly? Have a bad faith insurance situation where your own insurance company is giving you the runaround? Our law firm has experience in a wide range of cases involving unfair insurers. If you face a battle with a large insurance company that has multiple lawyers on its side, you will want our trusted team in your corner. Call Leverty & Associates today at (775) 322-6636 in the Reno area or at (702) 507-0201 in the Las Vegas area.
OUR UNIQUE ADVANTAGE
INSURANCE LAW proficiency – THE BEDROCK OF OUR FIRM
Our Nevada attorneys focus on cases involving unfair treatment from insurance companies. This gives us an advantage against other firms that try to dabble in insurance cases, with their primary focus being elsewhere. Our knowledge of insurance coverages and our ability to use that knowledge to help with our clients' losses separates us from run-of-the-mill personal injury law firms. Our Nevada law firm's work in the area of insurance coverage analysis sets us apart, allowing us to strive to win the financial judgment our clients need.
Almost all legal claims involve insurance law. Personal injuries, wrongful death, commercial or homeowners disputes… when financial recovery is needed, you need someone who knows insurance best.
Founding Attorney Gene Leverty; Former Chief Deputy Insurance
Commissioner of the State of Nevada
OUR FIRM
NEVADA OFFICES IN RENO & LAS VEGAS
We collectively have more than 100 years of experience among our lawyers, and this is
another significant advantage for us. Our team's legal wins over the years total
more than $150 million in claims for our clients. We are caring, attentive,
and hardworking, all of which lead to significant success in our cases. We have a
team-oriented approach, which means our attorneys frequently work together to try to
achieve the best results in every case we handle. We also are highly active and invested
in the success of our local communities, helping us engage more fully with our clients.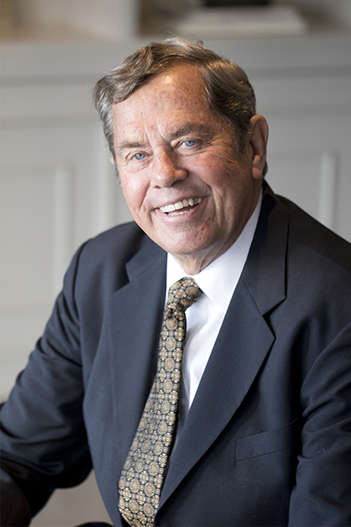 ATTORNEY GENE LEVERTY
Personal injury attorney Gene
Leverty has 50-plus years of litigation, trial, and
negotiation experience. He has held an AV Martindale Hubbell rating,
which is the highest attorney rating, for more than 25 years. Gene
is a long-time member of the Million Dollar Advocates Forum. He has
victories in several multimillion-dollar jury verdicts and
settlements. Gene previously was Chief Deputy Insurance Commissioner
of the State of Nevada, and he has special expertise with insurance
coverage issues. Gene has legal experience in Nevada and California.
ATTORNEY PATRICK LEVERTY
Personal Injury Attorney Patrick
"Pat" Leverty has almost two decades of legal experience
with our firm, helping victims of the negligence of others. Pat is
board certified in personal injury law by the Nevada Justice
Association. He holds an LLM (master's degree) in insurance law as
well, which is a key reason why our knowledge of insurance is the
bedrock of the firm. Pat serves on the Nevada Justice Association
Board and previously served as the board's president. He has legal
experience in Nevada, California, and Washington.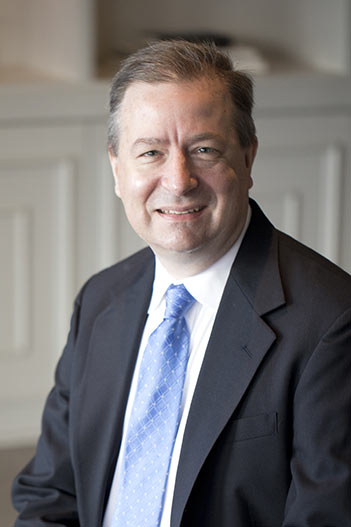 ATTORNEY BILL GINN
Attorney Bill Ginn has more than
two decades of experience in insurance cases, focusing primarily on
insurance litigation, insurance regulatory work, and disputes
related to insurance. He is a member of the American Association for
Justice and the Nevada Justice Association. He previously served as
the Treasurer for the Nevada State Bar Section for Insurance and
Health Care Law, and as the group's Membership Chairman. Bill has
legal experience in Nevada and California.
ATTORNEY JESS P. RINEHART
Personal Injury Attorney Jess P.
Rinehart has been a part of Leverty & Associates for more than a
decade. Jess is a Reno native who specializes in personal injury law. He
clearly understands the challenges that victims face in these types of
cases when trying to receive fair treatment from insurance companies. He
previously served as the Young Lawyers Division District Representative
for Nevada and Utah. He practices in state and federal courts in Nevada,
as well as in the Ninth Circuit Court of Appeals.